Jimsonweed, a k a Jamestown weed, mad apple, devil's trumpet, locoweed, stinkwort or thorn apple, is a strikingly gothic-looking plant with seedpods that could have inspired the creator of "Little Shop of Horrors." It has toothed leaves, stems that are reddish-to-dark eggplant in color and lovely trumpet-shape white or lavender blossoms, as long as a finger, that open at dusk. Found along roadsides, ditches and open fields in most states, including New York, where it grows as far south as Staten Island, it's listed as a noxious weed in Pennsylvania and banned in Connecticut. An informal poll of writers from the Writhing Society at Proteus Gowanus described the plant as smelling like peanut butter, skunk cabbage and someone's childhood cottage, but the first time I sniffed it, I thought of tahini.
Jimsonweed has trumpet-shaped white or lavender blossoms that open at dusk.
Much of the literature and testimony surrounding Datura stramonium and related species, including D. meteloides, D. wrightii and D. innoxia, point to its psychotropic, hallucinogenic and narcotic properties, where it is inextricably linked to shamanism (in Carlos Castaneda's "The Teachings of Don Juan") and even zombies (from Wade Davis's "Passage of Darkness" and "The Serpent and the Rainbow").
Some of the no-joke side effects from ingesting jimsonweed read like a 1970s public service announcement warning against angel dust and PCP: dilated pupils, racing heartbeat, hallucination, delirium, combative behavior and in severe cases, coma and seizures.
In 1676, British soldiers sent to Virginia to quell Bacon's Rebellion ingested Datura stramonium in a boiled salad and remained in a stupor for 11 days. More recently, in 2008, a family in Maryland was poisoned when they mistook it for an edible garden green and ate it in a stew.
Written testimonials for Datura on the Erowid Web site , under titles like "Truly the Devil's Weed," "Nightmares in Flux" and "This is Madness," include delusions of phantom cigarettes, conversations with imaginary friends, amnesia, blurred vision, a desire for cold showers and other irrational behavior. It's no wonder that Amy Stewart devoted an entire chapter to it in her book "Wicked Plants."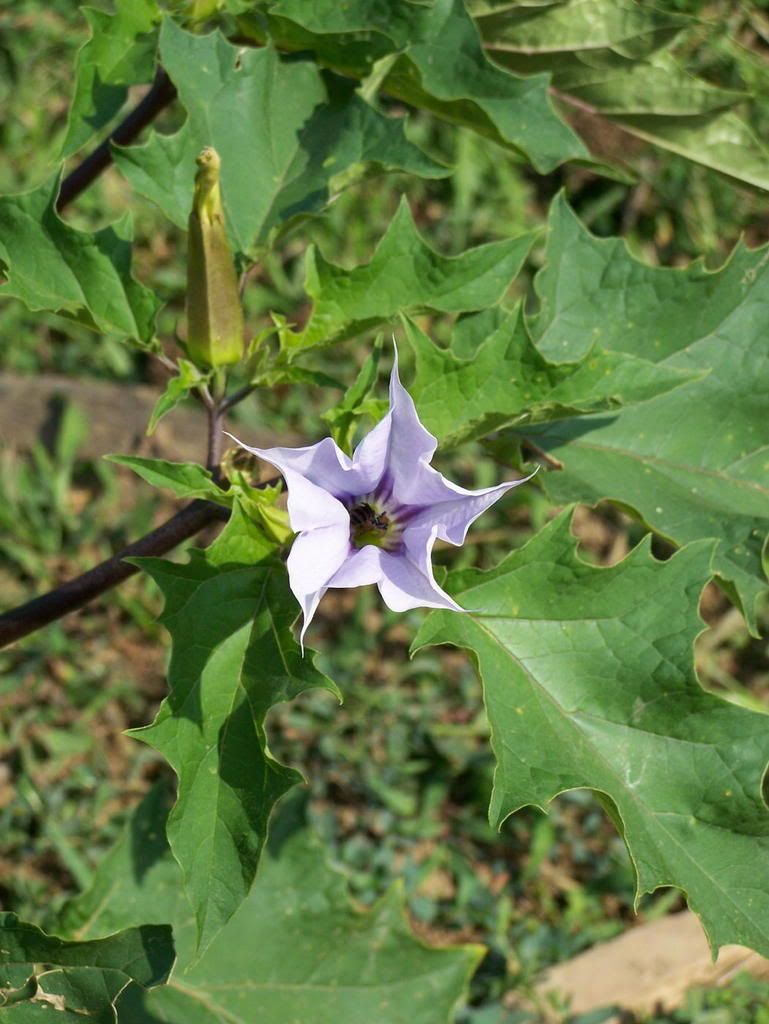 According to Daniel E. Moerman's "Native American Medicinal Plants," some American Indians use jimsonweed topically for wounds and inflammation, and there are reports of it being used as a treatment for asthma. But because of the plant's more negative plant-human interactions, most folks are understandably wary of it, and many parents have been advised to root it out of backyards and gardens.